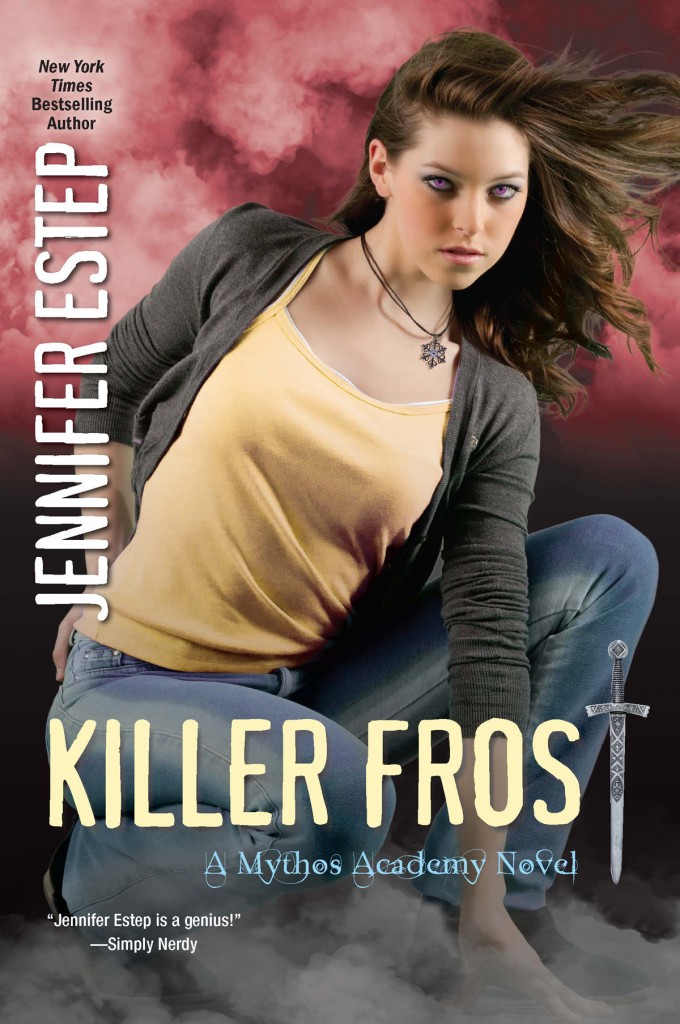 Killer Frost, the sixth and final book in my Mythos Academy young adult urban fantasy series, will be released on Feb. 25.
This is the first time that I've really ended a series, and I've been thinking a lot about what makes an author end a series and when.
I know for some authors, they feel like their characters' stories are finished and that it's time to wrap things up. It can also depend on the genre. Most young adult series are usually shorter than adult series because teens grow up and start to read other things. I think that's one reason why trilogies are so popular in the young adult genre. And, of course, there are always sales and financial factors. Perhaps a series just isn't working for whatever reason, and the author wants to write something new in a new genre.
Overall, this is a bittersweet time for me. On one hand, I really enjoyed writing the series and spending time with the characters. But on the other hand, I also wanted to bring Gwen's story to a close and provide an ending that I hope fans of the series will enjoy. I want to thank everyone for all the nice comments, e-mails, and letters about the series. They have really meant a lot to me.
Folks have asked me if I will ever write another Mythos Academy book. I'll never say never. If I have an idea that I think would work well for Gwen or another character in the series, I might write another book or even a spinoff. We'll see what happens. But, for now, Gwen's story is finished.
Here is the description for Killer Frost:
I've battled the Reapers of Chaos before–and survived. But this time I have a Bad, Bad Feeling it's going to be a fight to the death … most likely mine.
Yeah, I've got my psychometry magic, my talking sword, Vic–and even the most dangerous Spartan on campus at my side, in Logan freaking Quinn, but I'm no match for Loki, the evil Norse god of chaos. I may be Nike's Champion, but at heart, I'm still just Gwen Frost, that weird Gypsy girl everyone at school loves to gossip about.
Then someone I love is put in more danger than ever before, and something inside me snaps. This time, Loki and his Reapers are going down for good … or I am.
Killer Frost is available in print, e-book, and audio book formats from the following sites: Amazon / Barnes & Noble / Books-A-Million / iTunes / Brilliance Audio
I hope that everyone enjoys the finale to the series. Happy reading!