I've posted about this on my blog and social media sites already, but I wanted to share it here as well. I have a new young adult urban fantasy series that will begin in 2015. Woot! Woot!
It's called the Black Blade series, and it features magic, monsters, and mobsters. The heroine is Lila Merriweather, a 17-year-old thief who does her best to avoid the Families (mobs) that run her town, a total tourist trap known for the monsters that haunt the area. But, of course, Lila finds herself in the middle of a feud between two of the Families. And there's a cute guy in the mix too. As of right now, there will be at least three books in the series.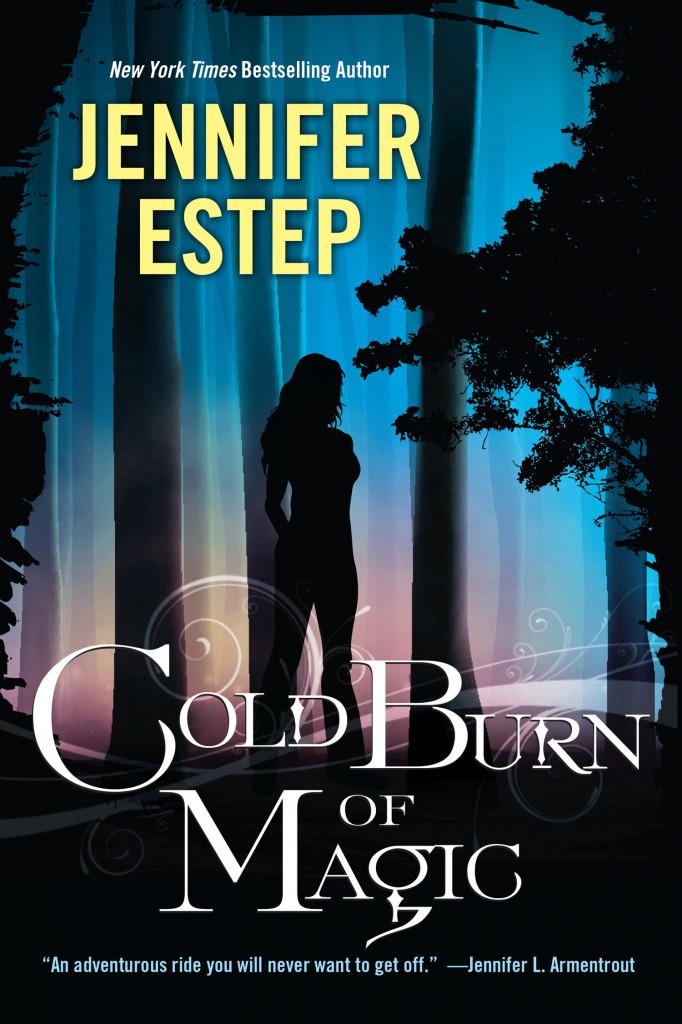 Cold Burn of Magic, the first book, will be released on April 28, 2015. It is up for pre-order at the following sites:
Amazon / Barnes & Noble / Books-A-Million / IndieBound / iTunes / Kobo
I always get a little nervous whenever I start a new series, and the same worries always plague me (hence the title of this post). Will folks enjoy the new heroine and world that I've created? Will they like the mix of magic and monsters? Will they like it as much as my other series, especially my Mythos Academy young adult series? What if people hate the book? What if nobody buys it, and it gets the worst reviews in the entire history of book reviews?
Okay, okay, so some of these probably won't happen, but what can I say? I worry about stuff like that.
What about you guys? Do you like it when authors start new series? Will you check out a new series, or do you want authors to keep writing books in their current series?
And here is the book description for Cold Burn of Magic:
THERE BE MONSTERS HERE…
It's not as great as you'd think, living in a tourist town that's known as "the most magical place in America." Same boring high school, just twice as many monsters under the bridges and rival Families killing each other for power.
I try to keep out of it. I've got my mom's bloodiron sword and my slightly illegal home in the basement of the municipal library. And a couple of Talents I try to keep quiet, including very light fingers and a way with a lock pick.
But then some nasty characters bring their Family feud into my friend's pawn shop, and I have to make a call—get involved, or watch a cute guy die because I didn't. I guess I made the wrong choice, because now I'm stuck putting everything on the line for Devon Sinclair. My mom was murdered because of the Families, and it looks like I'm going to end up just like her…
I'm excited about the new series, and I hope that everyone enjoys learning more about it. Lila has been a really fun, snarky character for me to write so far. Thanks, everyone!
GIVEAWAY TIME
I'm giving away a copy of Killer Frost, the sixth and last book in my Mythos Academy young adult series (U.S. only). To enter, use the form below.