Cold Burn of Magic, the first book in my Black Blade young adult urban fantasy series, was released on April 28. Woot!
Having a new book out is always exciting, but it always makes me a little nervous too. As an author, you always hope that folks will enjoy a new book as much — or more — as they have other books that you've written.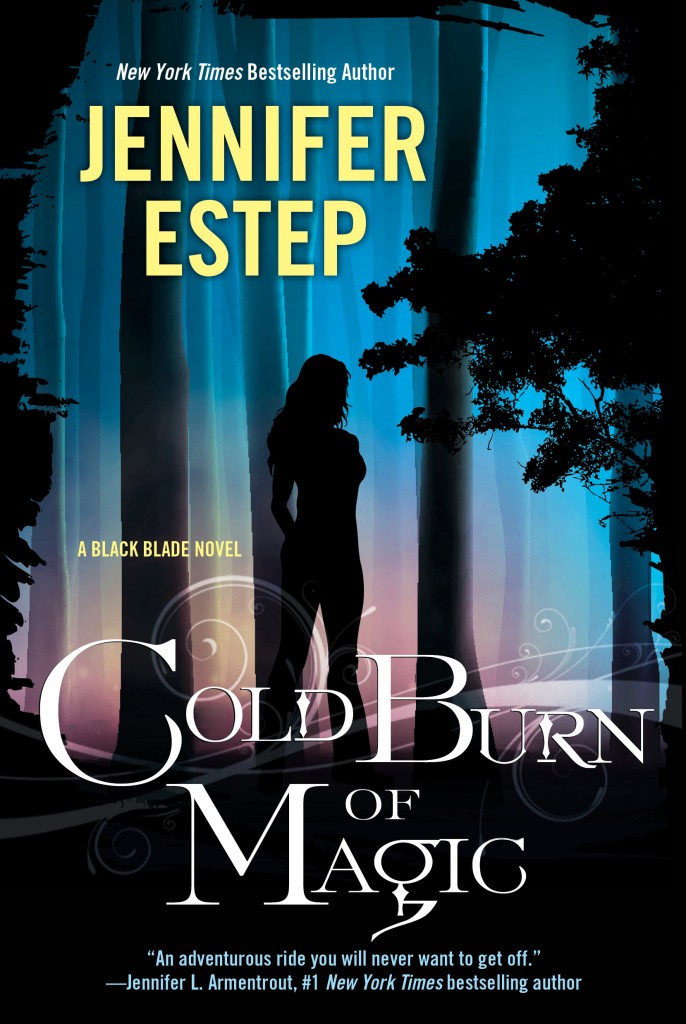 But this release has been a little more nerve-wracking than most because this is the first time that I've had a new book series out since 2011.
Touch of Frost, the first book in my Mythos Academy young adult series, came out in 2011, and I wrapped up that series with Killer Frost in 2014. And I'm still writing my Elemental Assassin urban fantasy series, which debuted in 2010.
Cold Burn of Magic has many of the same elements that my other books/series do — a strong heroine, magic/world building, and lots of action and fight scenes. But it does take place in an entirely new world with entirely new characters. Here's the book description:
THERE BE MONSTERS HERE…
It's not as great as you'd think, living in a tourist town that's known as "the most magical place in America." Same boring high school, just twice as many monsters under the bridges and rival Families killing each other for power.
I try to keep out of it. I've got my mom's bloodiron sword and my slightly illegal home in the basement of the municipal library. And a couple of Talents I try to keep quiet, including very light fingers and a way with a lock pick.
But then some nasty characters bring their Family feud into my friend's pawn shop, and I have to make a call—get involved, or watch a cute guy die because I didn't. I guess I made the wrong choice, because now I'm stuck putting everything on the line for Devon Sinclair. My mom was murdered because of the Families, and it looks like I'm going to end up just like her…
So basically, the book features magic, monsters, and mobsters. The heroine is Lila Merriweather, a 17-year-old thief who lives in Cloudburst Falls, West Virginia, a town dubbed "the most magical place in America." Tourists come from around the world to tour all the magic-themed shops and attractions, as well as see monsters like tree trolls, copper crushers, and more in their natural habitats.
Lila also does her best to stay off the grid and avoid the Families — or mobs — who control much of the town. But when she saves a member of the Sinclair Family during an attack, Lila finds herself caught in the middle of a brewing war between the Sinclairs and the Draconis, the two most powerful Families in town.
As an author, I want folks to enjoy each new book more than they did the last. But it's a little trickier when it comes to creating a new series with new characters. What if folks don't like the magic and world building of Cloudburst Falls? What if they don't like Lila? These are the things that I worry about.
We've all read books/series by authors that we like more than some of the other books/series those authors have written. In the end, I guess writing a book and trying something new is just a roll of the dice. Some folks will like it, and some folks won't.
That doesn't keep me from worrying, though. LOL.
What about you guys? Do you try new series by your favorite authors? Why or why not? Are there some series that you like more than others?
GIVEAWAY TIME
To celebrate, I'm giving away a print copy of Cold Burn of Magic. To enter, use the form below. Note that the giveaway is open to those 13 and older, U.S. only.