I have a lot going on at the moment.
One of the fun things that happened this last week was I published Breaking Out: Part I and Part II.
Breaking Out started as a short story which I wrote for inclusion in the ENTANGLED anthology. It was a project I was proud to be part of, as all the proceeds went to the Breast Cancer Research Foundation, and we raised $12,000 for the cause.
Breaking Out was included in another anthology more recently, the ENTRANCED Boxed Set (no longer for sale). With both anthologies, I was lucky to have a lot of readers writing to me, asking if I would continue the story, and over time I managed to sneak in an hour here or there to work on what became Breaking Out: Part II.
It was fun to dip back into the world I'd created in Breaking Out Part I, and continue the adventures of Kelli, Nate and Giles. And I'm blessed with readers who love my characters as much as I do.
About Breaking Out Part I & II: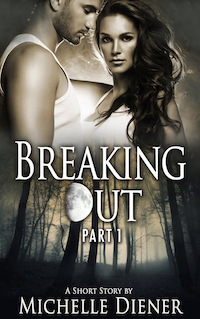 BREAKING OUT: Part I
Kelli Barrack has spent the last three years imprisoned in Dr. Greenway's facility plotting her escape, but when her chance comes one Halloween evening, it's in a way she never expected.
Nate Halliway is being removed from the facility, but he refuses to go without his special forces team-mate, Giles. When his resistance lands him in Kelli's cell, they both get a chance for freedom, a chance they take with both hands.
But as Giles, Nate and Kelli fight their way out, Kelli discovers that the most insidious danger to her freedom might lie within her, rather than in the small army out to stop them.
Buy: Amazon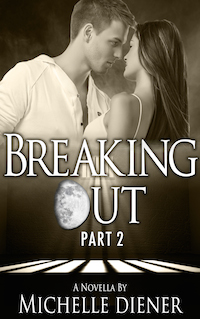 BREAKING OUT: PART II
Kelli, Nate and Giles know what it is to be imprisoned. They spent years locked away in a secret research lab. But now they're free, and they stole something important just before they escaped – a list of others like themselves, sent to other facilities for further experimentation.
Their plan? To break out every single one.
Nina Calvados has been in a new facility for four months. She's kept a low profile, been careful to be cooperative and helpful. And so far, she's been mostly left alone. So when two other inmates appeal to her for help, her heart may want to oblige but her head is screaming walk away.
Only, something bad is going down, and Nina realizes she's been fooling herself. No one's bought her low profile act. And if she's going to crash, she might as well crash hard. After all, it's not as if anyone's coming for her, is it?
Buy: Amazon