First of all, I want to wish everyone a happy holiday season. May your gatherings be warm, merry, and bright, and may your travels be safe.
I have a confession to make. One of my favorite things about the holiday season isn't any family or friend gatherings. It's not even all the yummy holiday food (although that's a close second).
It's the extra reading time. 🙂
With Christmas Eve and Christmas Day falling on a Thursday and Friday this year, many folks will have a long holiday weekend, including yours truly. And I plan to spend part of that time digging into some of the books that Santa will hopefully bring me for Christmas. Here are a few books that are on my holiday wishlist. Note that the descriptions are from Amazon: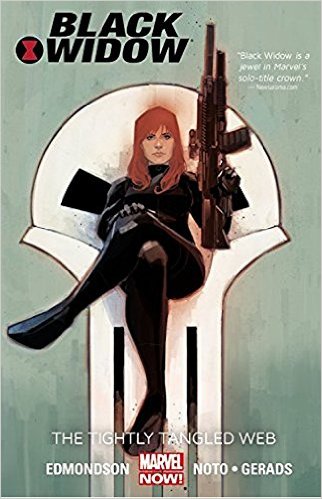 Black Widow Volume 2: The Tightly Tangled Web by Nathan Edmondson, Phil Noto, and Mitch Gerads
On a snowy night in Prague, Natasha must fight her way out of disaster alongside the Winter Soldier! Meanwhile, Isaiah has business in London, but a simple plan soon gets very complicated. Then, the Black Widow finds herself fighting against – or alongside? – the Punisher for access to a deadly criminal network. But trapped on an exploding oil rig with Crossbones and his Skull Squad, will Frank and Natasha complete their missions…or take each other out? And because you demanded it: Hawkeye! But how could his fight with the Widow cost Isaiah his life? Finally, in the wake of Wolverine's death, Black Widow bonds with the despondent X-23 over punching and espionage. Nathan Edmondson and Phil Noto continue their run on one of the most acclaimed books of the year!
COLLECTING: Black Widow 7-12, Punisher 9
Ketterdam: a bustling hub of international trade where anything can be had for the right price–and no one knows that better than criminal prodigy Kaz Brekker. Kaz is offered a chance at a deadly heist that could make him rich beyond his wildest dreams. But he can't pull it off alone…
A convict with a thirst for revenge.
A sharpshooter who can't walk away from a wager.
A runaway with a privileged past.
A spy known as the Wraith.
A Heartrender using her magic to survive the slums.
A thief with a gift for unlikely escapes.
Six dangerous outcasts. One impossible heist. Kaz's crew is the only thing that might stand between the world and destruction?if they don't kill each other first.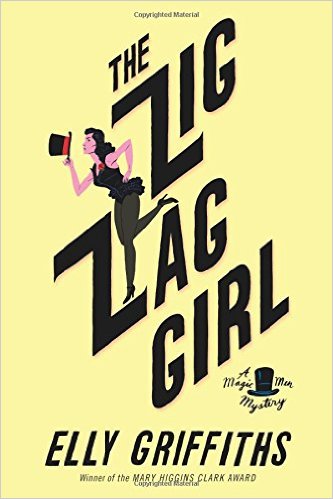 The Zig Zag Girl by Elly Griffiths
In the first installment of a compelling new series by Elly Griffiths featuring Detective Inspector Edgar Stephens and the magnificent Max Mephisto, a band of magicians who served together in World War II track a killer who's performing their deadly tricks.
Brighton, 1950. The body of a girl is found cut into three pieces. Detective Inspector Edgar Stephens is convinced the killer is mimicking a famous magic trick—the Zig Zag Girl. The inventor of the trick, Max Mephisto, is an old war friend of Edgar's. They served together in a shadowy unit called the Magic Men, a special ops troop that used stage tricks to confound the enemy. 
Max is on the traveling show circuit, touring seaside towns with ventriloquists, sword-swallowers and dancing girls. He's reluctant to leave this world to help Edgar investigate, but advises him to identify the victim quickly — it takes a special sidekick to do the Zig Zag Girl. Those words come back to haunt Max when the dead girl turns out to be Ethel, one of his best assistants to date. He's soon at Edgar's side, hunting for Ethel's killer. 
Another death, another magic trick: Edgar and Max are sure the answer to the murders lies in their army days. And when Edgar receives a letter warning of another "trick" on the way — the Wolf Trap — he knows they're all in the killer's sights.
What about you guys? What books are you hoping to give, receive, and read this holiday season?
Happy holidays! 🙂