If you follow me on social media, you know that I love, love, love superheroes. So, naturally, Free Comic Book Day is one of my favorite days of the year. 🙂
Free Comic Book Day is always held the first Saturday in May — May 7, this year. During that day, comic book stores across the country and world give away free comics, host costume contests, and much, much more. As part of Free Comic Book Day, I will be signing books starting at 10 a.m. and going until noon (or maybe even a little later, depending on the crowd) at Mountain Empire Comics in Bristol, Tenn. The store will be giving away free comics, and the street will be closed off for all kinds of vendors.
So why is Free Comic Book Day one of my favorite days of the year? Because not only do I get to sign books, but I also get to hang out at the comic book store and talk about all things related to superheroes, along with fantasy books, movies, TV shows, and more. This year, I expect much of the talk to be about Marvel's newest superhero movie, Captain America: Civil War, which opens on Friday, May 6.
As an author and a reader, I've seen tons of blog posts and articles about how to keep a long-running book series fresh and interesting, not only for fans of the series but for the author writing it too. I think that Marvel does an excellent job of this when it comes to their superhero movies.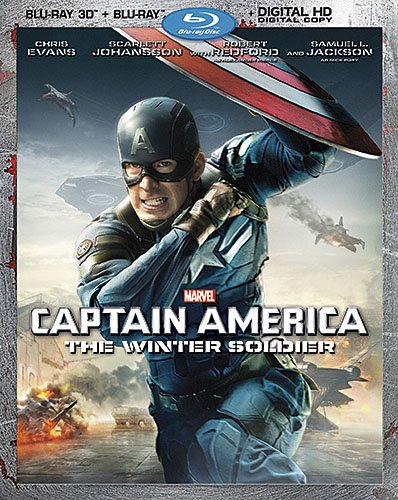 I've seen several articles and comments from Marvel filmmakers talking about how all of their movies are superhero movies, but how they all explore different ideas and genres, which helps keep them fresh and interesting for the audience, actors, and filmmakers. For example, Captain America: The First Avenger is a World War II movie. Captain America: The Winter Soldier is a political thriller. Guardians of the Galaxy is a space adventure. Ant-Man is a heist movie. And so on and so forth.
I find myself doing the same thing when it comes to my Elemental Assassin urban fantasy series. Each book is an assassin story at heart, but the books also contain elements from other genres besides urban fantasy.
One of the reasons that I started writing about my assassin heroine, Gin Blanco, was because I thought that there were so many different stories that you could tell with an assassin character. So far, 14 books have been published in my Elemental Assassin series, along with several e-novellas and short stories.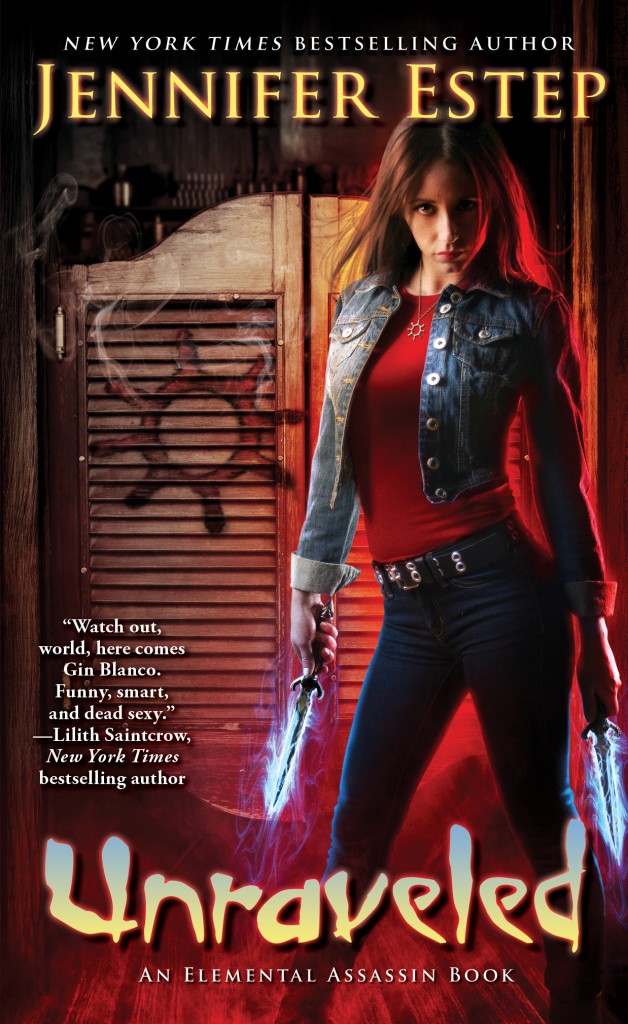 The more books I write in the series, the more I think about incorporating elements from other genres. For example, I've always wanted to write a western, and part of Unraveled, book #15, Aug. 30, takes place in an Old West theme park. So the book is my take on a western, with Gin facing down some evil cowboys, among other bad guys.
I've also always wanted to write a spy thriller and a heist book, among other stories, and I think that Gin would be the perfect character to help me explore those genres. Hopefully, readers will enjoy seeing my nods to other genres in my books.
Who knows? Maybe my Elemental Assassin series will be like the Marvel movies and just keep going and going and going … 🙂
What about you guys? What are some of your favorite book and superhero series and movies?